Spot Jennifer Ehle. This is from a reunion of past Tony award winners as part of their 60th anniversary celebrations. The photo's by Sara Krulwich for the
New York Times
.
(click to enlarge)
Clue: talking in class (tsk tsk).
Cor, blimey! Just as we were enthusing about her
cool new cut
!
There are more photos at
Wireimage
but unless you have a subscription or superacute vision, it's impossible to pick her out from the group photos.
The Tony's site has this on their calendar:
June 1
Reunion Photo

It's history in the making! Performers who have won Tony Awards over the past 59 years will gather in a Broadway theatre for a group photograph, then head to Sardi's Restaurant for refreshments and reminiscing.
They also have
galleries
from the shoot. That link goes to a massive group one; the photo below is found in "The Tony Reunion Photo Shoot - part 5" in the scrolldown menu.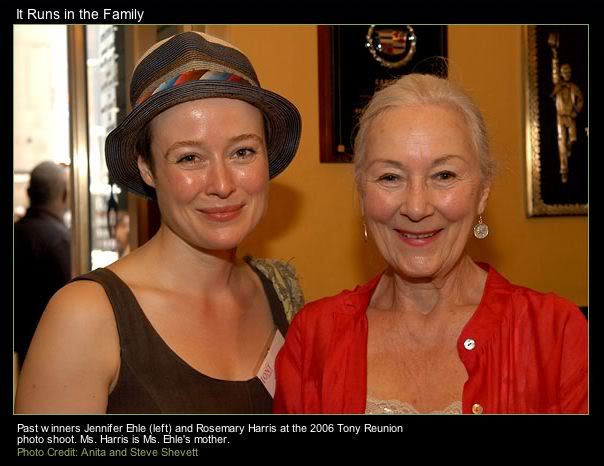 (click to enlarge)