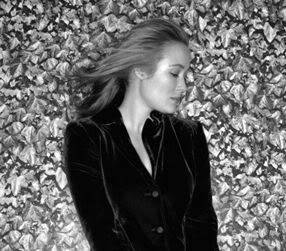 Josie of
A Genius at Work
is officially inducted into my personal Hall of People Who Really Rock. She's just e-mailed this enormous package of 59, yes FIFTY-NINE, gorgeous photos.
You can see all of them as thumbnails in the blog's Photobucket album, in the
"Josie's pics"
subfolder. Click on a photo you want to see enlarged, then right-click or ctrl-click and choose to save it.
Some you may have come across before, but there are a good number that I can't remember seeing elsewhere. Of the new ones there a few more unwatermarked
Philadelphia Story
stills, some photos from
awards ceremonies
and
other events
, and many from
magazine
or
newspaper
shoots that weren't chosen for publication.
I've also just made public the blog's
full Photobucket album
containing lots of photos posted here (but not all, so the most comprehensive listing of photos is still in the
index
). There won't be any surprises for those who have been reading us from the beginning, but new visitors might want to have a look. If you're wondering at the more incongruous images, it's because I use this album to host avatars and such.
[edit: there are
four more
photos Josie just sent. They're from that
blue-background series
]