There are lots of goodies from the Sarasota Film Festival, where
Before the Rains
was screened earlier this week. First, the
Herald Tribune
has a short, but sweet interview with Jennifer Ehle, which is accompanied by a lovely photo. Here's one of the cutest bits:
[...] When Ehle arrived with her husband and son this week for the Sarasota Film Festival,, she discovered they were given a two-bedroom suite at the Longboat Key Club.

"So I called my folks and they came down to be with us," Ehle said. "Who wouldn't want to come down here?" she said, pointing her hand toward the lush foliage at Selby Gardens, where she was attending a luncheon honoring actress Liv Ullmann. [...]
Ms Ehle also described Before the Rains as "a beautiful film and a mighty good yarn."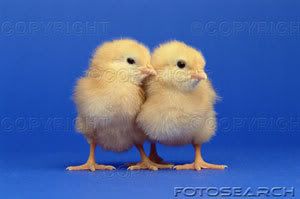 There is an even better interview at
Buzz Worthy
. Apparently slow zinnia days are going to be replaced with busy bee days:
[...] Upon meeting me and noting the fact I had an interesting name (January) — she told me about the small flock of chicks her and husband are raising on their land in New York. She plans on raising a small colony of bees soon, too.


I was "stunned" by that. I've never met an actress that's into bees, or chickens for that matter. Interesting. [...]
Regarding the character she plays in Rains:
[...] Ehle plays Henry's wife, Laura, who is back home in England unaware of his affair.

"She's just mystified by his behavior," said Ehle, who fell in love with the script that highlights India's struggle with British colonialism.

She said there are subtle little shifts in Laura's character and before long, the events taking place come to a head. [...]
At the Bradenton Herald you can see two photos of Ms Ehle in pretty green florality which, according to the captions, were taken during the above interview. (Slides 9 and 10)
At the Tampa Bay Blog there is another interview (can you believe our good fortune?!), this time via phone. On film frothiness:
[...] Ehle's mother is Rosemary Harris, also a Tony winning actor and best-know to movie masses as "Aunt May Parker" in the Spider-Man trilogy. They played young and old versions of the same character in two movies, including Istvan Szabo's Sunshine. Since Mom made the leap (or took the fall) to popcorn cinema, and since Ehle is a lovely woman, why doesn't she play a few frothy, fluffy Bullock/Roberts/Hathaway kinds of roles?

"I don't know why," she said laughing. "Talk to my manager. I guess people don't think of me as frothy but God knows I have my moments.

"You know, I actually, really enjoy escapism. I've probably seen more escapist movies than any other kind, not that I see a lot because I'm a very happy homebody.

"(My mother) adores being part of (a blockbuster series). I don't yearn for it. I'm sure the financial security would be lovely. But I actually know lots of people who have been part of those kinds of movies that haven't given them that financial security. It's not always the actors who make the most amount of money from those ventures. Sometimes they make enormous amounts. But I don't yearn for that kind of fame.

"Maybe when I'm 70 I'll get one of those parts, too."
Now on to the reviews:
Jay Handelman at The Herald Tribune mostly summarizes the plot, but he concludes:
[...] Roache is full of bombast as Henry pushes his road project, but also moving, as you can see his internal emotional and intellectual struggles over what to do about the affair. As his wife, Jennifer Ehle is likewise touching, particularly in a key scene when she realizes the full impact of her husband's actions.

Bose and Nandita Das as the scorned woman also add to the impact of a film that looks at Indian culture and traditions, and is surprising even as its conclusion seems almost inevitable.
Joe Leydon of The Chronicle finds the movie lacking, but praises the performances.

If you thought Before the Rains had completed the film festival circuit, think again. Last night it was showcased at the opening night of the WorldFest Houston International Film Festival. See the press release at Yahoo! for more information. And, Net News Publisher announces that the Indian Film Festival of Los Angeles will be screening Rains on April 23. Don't forget that it will also be shown at Tribeca on April 29, May 1 and May 2.