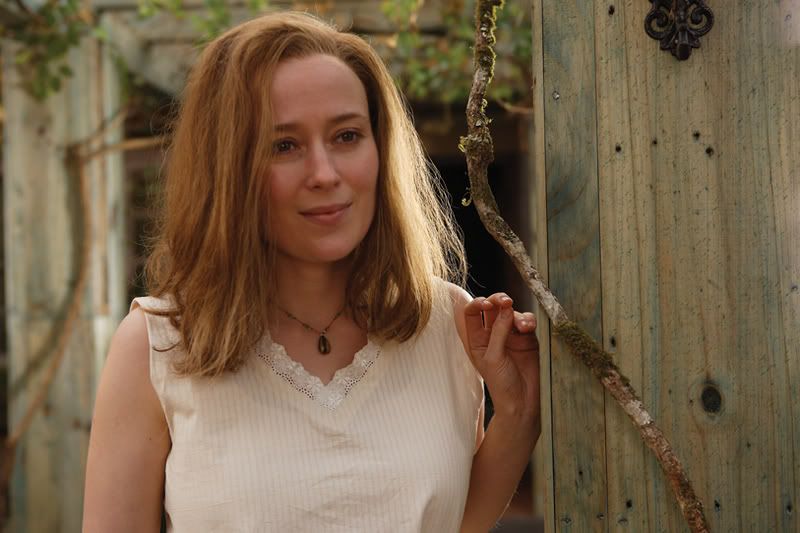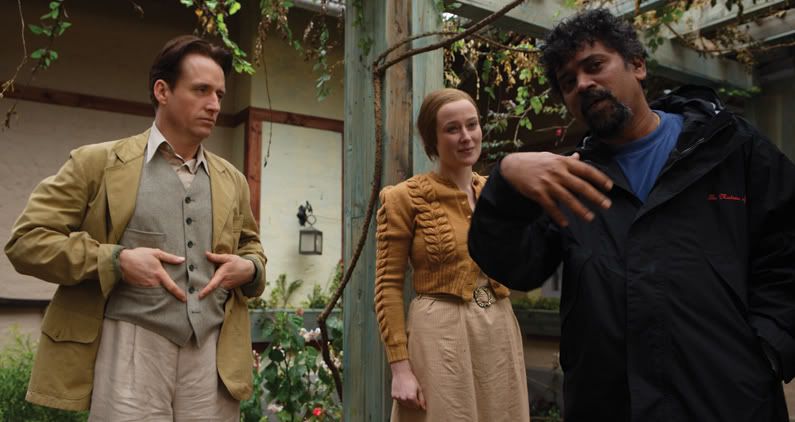 Lookie!
These ph
otos are from the official website for
Before the Rains
. Go check it out. There are a few more photos, and the film trailer has been
posted there as well.
Thank you to our Chatterbox guest who posted a link to
ejji.42.com
, the website of an actor who appeared in
Before the Rains
. Here is how he described his experience making the movie:
My next film was again a Santosh Sivan film. With the working title "Kerala", Santosh directed it and he was also the cinematographer. It opened a new world for me. Produced by Echo Lake Productions, in the U.S., it was premiered at the Toronto Film Festival in September 2007 under the title "Before the Rains". The film stars Linus Roach, Jennifer Eyle, Sir John Standing, Rahul Bose, Nanditha Das and Indrajit. Entirely shot in Munnar (Kerala), it showed how efficiency could be the backbone of a production. A shooting schedule that was so finely tuned to ultimate perfection before the start of the first shot, that it is hard to believe that the shooting ended after two months exactly to the minute as scheduled. A whole tribal village was set up at Munnar, with bridges, temple, public square, river that was partially diverted through the set....... the works. My role is that of Inspector Sampath, the Inspector of Police, Munnar. The story is a murder mystery that happens in Munnar, circa 1934. The two-month schedule was so business-like, with get-togethers every weekend. All the compliments must go to the producers whose grasp of logistics, timing and teamwork was something that can be compared to a space launch by NASA!!
A new review of the film has been posted at
Slant Magazine
, and
The Hindu News
has a short article about Jennifer Ehle's co-star Rahul Bose, who, we are told, will be in New York and Los Angeles next month for the film's release (May 9).
Rains
has certainly been making the film festival rounds! On March 31, it was shown at the
AFI Dallas International Film Festival
. And, according to the
Dallas Morning News
, it was honored with a party:
[...] Monday night, a slew of AFI parties drew the locals out to mingle with the film crowd. Trammell S. Crow hosted a party at the Crow Collection in the Arts District honoring the movie Before the Rains . The film's star, Linus Roache (Law & Order), came by, as did the producer, Doug Mankoff, son of Dallas civic leaders Joy and Ron Mankoff. [...]
Non-Rains News: