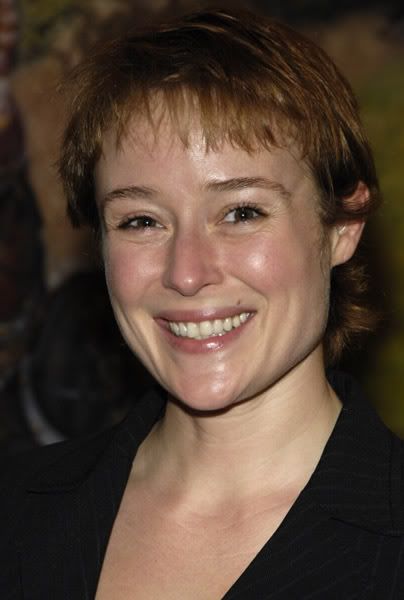 Here's a video from opening night at
Broadway.com
. Very dialup-unfriendly, but worth the download as it contains clips from the play and soundbites from the cast. Thanks for the tip Kate! There's quotage from Ms Ehle about three-quarters of the way through, about how you don't need to do any homework for the plays (David Harbour concurs).
NY1
has a video and written review of the play. Ehle-filter:
Adding romantic complications are Bakunin's four daughters, two of whom are portrayed by Jennifer Ehle and Martha Plimpton. Stoppard might have fleshed out the women's roles more, but these fine actresses are excellent nonetheless.
Here's a blog post from that critic,
David Cote
. There's another review by Leonard Jacobs of
Backstage
as well, no particular mentions. Broadway.com has
"Word of Mouth"
reviews by three "real theatregoers", also with video.
Much discussion of
The Coast of Utopia
at All That Chat meanwhile: on Stoppard's
letter to the editor
, on whether the plays need to be seen
in order
, on whether there are really across-the-board
raves
or
not
, on how the trilogy will be considered at the
Tonys
, and a
couple
of
responses
to the NY Times review. There are a few more reader reviews at the
NY Times
as well.
The photo up top is one of nine high-res ones that Josie sent (ta!). Check out the rest at our
photo album
.