Courtesy of
ultimateddy's LJ
:
yes. yes. yes.
Work in the traditional sense can hang itself.

Coast of Utopia is so incredible inspiring and beautiful and overwhelming. I just want to go back over and over and over.
I'm doing Stoppard's suggested additional reading instead of even looking towards my stacks of books and papers. Political illuminates the personal and vice versa.

"Every work of art is the breath of a single eternal idea breathed by God into the inner life of the artist".

"It takes wit and courage to make our way while our way is making us, with no consolation to count on but art and the summer lightning of personal happiness... but if nothing is certain, everything is possible, and that's what gives us human dignity."

I forget how much theatre relaxes, strengthens and overwhelms most of my mind.
At BWW's
"What's hot" listings
,
Utopia
and Jennifer Ehle have been among the top searches for many days now.
Josie's
sent in another batch of
seven photos
from around the Drama Desk awards in 2001 and the Evening Standard awards.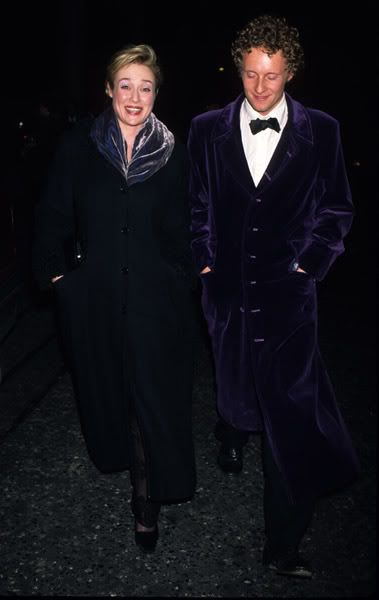 See the rest here
.